2015 - 2019
Legend of White Woman Creek
Seattle
Beehive 22 Sept 2019
Welcome Fall and the anticipation of Halloween season by hearing the haunted tale of The Legend of White Woman Creek in the intimate candle-light clime of a house concert. The specter of the wandering ghost Anna will take over performer Katie Hartman of The Coldharts from New York City to sing a ghost story that weaves the perils of frontier life in the late 1800s, exploring immigration, racism, violence, and community from a feminine perspective.




Foundry 10: Generate
Seattle
Coyote Central 24 August 2019
A new program at Foundry 10 targeted at youth at risk. One week, create a new show, whatever that means. Well, it means lots of food and a non-traditional theater structure where every voice in the room is writing, performing, constructing, directing, reflecting.




Foundry 10: New Works
Seattle
Foundry 10 19 April 2019
New work cultivating student voice and creative leadership. I directed a musical in a shake-n-bake one-day process.





The Meuler Report Live
Seattle
Town Hall Seattle 19 April 2019
I asked to take a slot in the darkest hour, 3:30 am, in hopes to perform for not a single audience member. When does a performer have the opportunity to perform in an absolute vacuum? Unfortunately, right before going up, a few people walked in the door and sat down. "On April 18, 2019, a (redacted) version of Robert Mueller's special council report was released to the American public. This 448-page document details findings and conclusions on one of the most controversial allegations of conspiracy and election tampering in our nation's history. To delve into this crucial report, Town Hall welcomes members of Seattle's theatre community for a marathon 24-hour reading free for all to attend. Over 100 readers including local actors, journalists, activists and community leaders take the stage for a continuous reading of the full report, complete with footnotes and redactions included as needed for clarity. Come and go anytime throughout this 24-hour session, or sit in start-to-finish and hear every part of this invaluable document that provides information about Russian interference in the 2016 Presidential Election, as well as the response of President Trump to that interference and the investigations it set in motion. Experience one of the most essential documents in contemporary politics through the power of the human voice. This reading is non-partisan and non-dramatized and is not intended as a commentary on the report, Robert Mueller, his team, or its findings. Voter registration will be available on site throughout the reading."




Jesus Christ UkuleleStar
Seattle
Beehive 19 April 2019
The entire score of Jesus Christ Superstar performed on Ukulele by K. Brian Neel. One night only: Good Friday, April 19, 2019. This, the eighth year of what will become the longest running show in history -- until the Rapture endith Earthly festivities. GUEST MUSICIANS: Adam Reese: Bass, Rheanna Atendido: Vocals/Guitar, Tim Moore: Harmonica, Eray Anderson: ukulele, Sarah Shay & Aaron Shay: So many things, and more guest vocalists to be announced! Apostle participation (that's you) and sing-alongs! Hymnal books supplied. Bring your own beer or water-turned-into-wine (BYOWTIW). Donations Encouraged -- the plate will be passed.




Young Playwrights Festival
Seattle
ACT Theatre 16 - 18 March 2017
The culmination of the best theater educational program in Seattle. I taught at NOVA and Lakeside this year. One of my students, Ellric Smith, has a very funny play about superhero media sponsorship called The End of the World is Brought To You By..., and I'm also performing in Long Live the Dust where I get to play an evil French vacuum cleaner. Role of a lifetime.


Peter and the Wolf
Seattle
Seattle Symphony 23 February 2019
Without upsetting the maestro, three musicians and a conductor's assistant must outwit a fearsome wolf that threatens the orchestra and audience alike. The musicians become the characters as Prokofiev's exhilarating musical tale springs to life, putting kids (and adults!) on the edge of their seats. 
I've been touring with Magic Circle Mime for six years now, an amazing group that combines visual theater with the concert orchestra. It's a rarity that I get to perform with them in Seattle, and that's exactly what's happening this Saturday! With no boring narrator, it's a fantastic version of the classic. Sara Mountjoy-Pepka is usually my performance partner, but this time I get the pleasure of partnering with founding artist Maggie Petersen.




Peter and the Wolf
Bakersfield, CA
Bakersfield Symphony 31 January 2019
Magic Circle Mime returns to Bakersfield with this fantastic version of the classic. "Without upsetting the maestro, three musicians and a conductor's assistant must outwit a fearsome wolf that threatens the orchestra and audience alike. The musicians become the characters as Prokofiev's exhilarating musical tale springs to life, putting kids (and adults!) on the edge of their seats." Sara Mountjoy-Pepka and I join the masterful Maestro Stillian Kirof once again.




MimeShop
Central Washington University
Seattle Mime Theatre 14 January 2019


Layer Cake Workshops
Seattle
Live Girls Theater 10 & 17 November 2018
House concerts at THE BEEHIVE! Two readings of marvelous new plays as part of Live Girl's Theater's Layer Cake series.
November 10th 2pm - RAISINS IN A GLASS OF MILK 2019 features the stories from candid interviews taking place right now with theater artists of color about their experiences. Performed by an ensemble of POC, Raisins highlights the hilarious, heartbreaking and shocking events they have lived through.
November 17th 2pm - THE SECRET AND IMPOSSIBLE LEAGUE OF THE NOoSPHERE is science fiction inspired by real historical people and events. Commissioned by Live Girls! and fresh off the success of 2018's first episode The Baltimore Plot, playwright Darian Lindle is currently crafting the next adventure for the infamous League caught out of time in the Noosphere, where reality is formed and destroyed through the power of Ideas. New characters, new questions and old ghosts converge at The Chicago World's fair for another battle for the power to control the world of ideas.


Danger Diva
Los Angeles
Hollywood's Independent Arthouse 2-8 Nov 2018
I play an incidental role in this movie as a technician who may or may not get exploded for not making good job choices. Starring: MOLLY SIDES of THUNDERPUSSY and Tim Gouran Directed by: ROBERT MCGINLEY "DANGER DIVA is a dazzling, mind-reeling "lo-fi sci-fi" musical cyberpunk thriller, a scrappy skate-punk cult favorite that acts as a bridge between Videodrome (1983) and The Matrix (1999)." Daily Grindhouse Molly Sides, front woman of real-life Seattle band Thunderpussy, stars in DANGER DIVA as Devi Danger, a hard rocking singer coerced into becoming an electronically enhanced new-music diva by her high tech billionaire patron. Set in the near future, her singing voice is used to control and energize the brains of employees that are being used as external processors for the corporation's high tech clients.




Thought Experiments
PACCAR IMAX Theater @ Pacific Science Center
Infinity Box Theatre Project 12-14 October 2018
The 6th annual Thought Experiments on the Question of Being Human performs at the Pacific Science Center in conjunction with the What is Reality Experience VR Exhibit. This year's plays are on the theme "Living in Multiple Realities." I'm directing Measures of Perception by Darian Lindle, featuring Alyssa Kay, Sherif Amin, and the virtual reality scientist whose work the play is inspired by, Max Di Luca, Ph.D. The other plays by by Wiley Basho Gorn, L Nicol Cabe, and Wayne Rawley.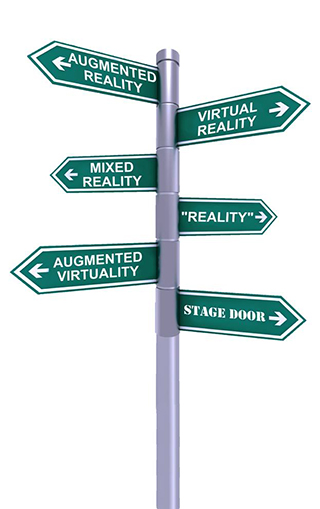 Live Girls Theater: Cupcakes Series
Seattle
18th & Union 23 October 2018
Wonderful theater artist Jessica Chisum has written a one-act play about forest fires and wolves and corporate greed: "During the largest forest fire in the history of Washington state, a tech giant's best-laid schemes come to a screeching halt. A CEO is missing in the wilderness, and the man who saw him last speaks only in riddles. As the fires loom on the horizon, a young biologist tracks a lone wolf searching for answers." We'll be workshopping the script and presenting a reading with a wonderful cast.




MimeShop
Central Washington University
Seattle Mime Theatre 8 October 2018
POST FACTUM 12OCT18 11:00AM This audience was really stellar. Attuned to the minutia of moments as well as boisterous. The movement chorus in the improv were awesome! The woman who played the banana flavored condom, I swear looked like a banana flavored condom! The story took place at a drag club in Wakanda. Nice. Our last show in Heinz Hall. The wrecking ball razes another theater.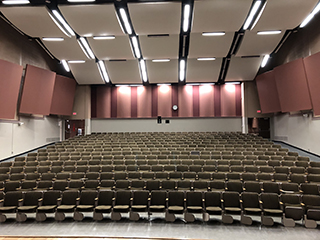 Uncle Eray's Mic-less Pop-up Open Mic
Seattle
The Rendezvous 3 October 2018
POST FACTUM 12OCT18 11:00AM So much fun playing some covers, selections from The Well, and jamming with some very accomplished musicians in the warm, intimate environs of this ole-timey box house.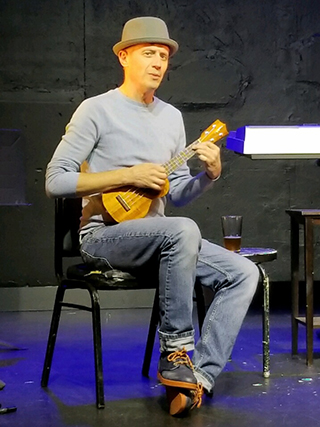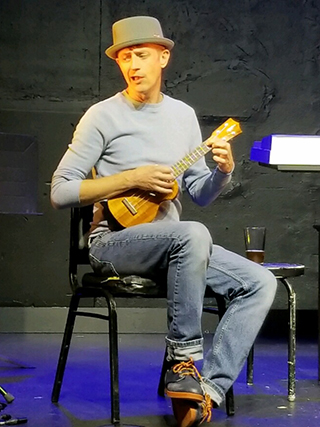 The Luring Well
Seattle
18th & Union 20 - 23 September 2018
World Premiere of my new original ukulele horror song cycle. Two kids in the 1930s midwest discover a bottomless well out in the woods and proceed to throw bad things into it: a feral cat, a schoolyard bully, a lascivious teacher, a true love.... Let the well sort them out. Tickets and details at 18thandUnion.org.




Juneau STAR Program
Juneau, Alaska
Perseverance Theatre 24 June - 29 July 2018
Returning to the stunning beauty of Juneau to direct another self-devised student created creation. Last year we did a Vaudeville style cabaret, this year by popular demand we return to EXTREME THEATER. I have more student artists than ever. Ready to immerse myself in this, to escape the real world into the magic of Alaska and the magic of youth theater. Let the games begin!
MID FACTUM 6JUL18 11:00AM NOTE TO THE PARENTS WEEK 2: Extreme Theater is like pulling magic out of thin air. We begin with nothing. Exercises develop concentration, physical control, and develop a group connection. We explore improvisation techniques that encourage accepting and expanding on whatever idea comes up. Dance and movement techniques establish a physical vocabulary, and storytelling and playwriting exercises mine the group mind for nuggets of story and themes to develop into scenes, monologues, and plays. After having done all this, at the end of the first week, we had two things to think on: Monsters and Baseball. This week we honed the theme into "The monsters within us, and the humanity in monsters." They developed monster characters with human regrets and flaws, and I cast some of the actors in a short play where mythical Tolkien characters play a game in the setting of modern America. Oh, and they're learning dance moves!
Everyone has really risen to the occasion. Seizing every opportunity to speak from their own unique voice and be heard, while also looking to each other for support. They are becoming a single organism. An ensemble. Now we're going to pull it together into a wild theatrical ride.
This weekend, many of them have lines to memorize, dance moves to practice, and characters to continue to develop. Thanks for supporting and encouraging your performers.
MID FACTUM 13JUL18 NOTE TO THE PARENTS WEEK 3: The first two weeks were about mining for material. We'd realized our theme: "The human within, the monster without." We wrote, improvised, outlined, and planned. This last Monday all the material was put together into a script we're calling MONSTER WITHIN. Now it was time to make the transition from creators and writers to performers and actors. (Ask me to tell you the difference between actor and performer sometime. There is a difference.) We sat in a circle and read the script and... it sounded pretty awkward. They wrote this, but it didn't sound familiar. The challenge now was to figure out how to embody these words, how to put them into their voices and bodies. What had been moments of spontaneity and fun was now a kind of chore. It was about blocking, where they are on stage, and finding emotions and gestures to communicate action and conflict. And memorize, don't forget memorizing. On Thursday, we did a full run of the show and they were mostly off-book. That's impressive. Three days! The shape of the show was in place and the vision of the evening was becoming clear. I want to say they've been working so hard, but it's not work. It's fun. The best work should be fun. They're looking out for each other, knowing when to take the stage and when to give it to a fellow performer, and the group movement pieces are beginning to look like a single organism. They continue to take risks and make big, bold choices. The bigger and bolder the better!
There's still so much to do. Next week is tech week, when we add the costumes, lights, sound, and props appear. It's another shock to the system. Please help them continue to work on lines at home, and run the movement and dance choreography so that they're fluent when all these other elements barrage them. This week I heard some of them talk about how they had to miss a family board game or an hour or two of YouTube each day to get things up to speed. Please continue to encourage them to make these sacrifices. It'll be well worth it next week when the audience applauses at opening.
MID FACTUM 21JUL18 PROGRAM NOTE: Monsters represent the collective anxiety of the society and psychology of our times. They are our fears and wants manifested. These creatures may be awful to look at, we might turn away in fear, but you can be sure we're sneaking a peek between our fingers to get a better glimpse. That's because they represent something within us we might not want to look at, might not even consciously understand, but deep inside we are reflected in them. They are part of us. In a way they are the true humanity within. And as we all know, the real monsters look just like us.
This evening is the culmination of the exploration of eight talented young theater artists. They began with nothing. After a week they discovered a theme running through the improvisation and writing, and continued create and tune the content into what you are about to witness. Monster Within is about the humanity within the monster, and the monster within humanity. Oh, and there's baseball.
Thank you for coming. Enjoy the show.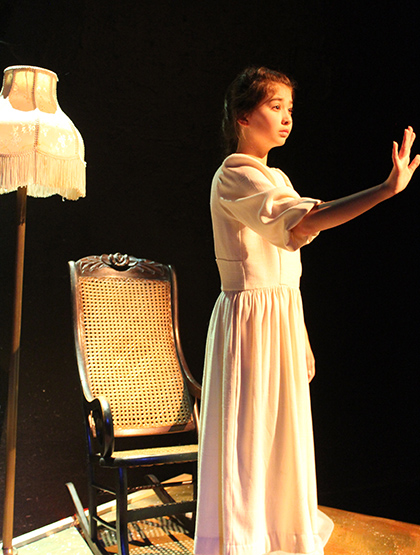 One Act at at Time
Seattle
Taproot Theater 27 May 2018
Foundry 10 is partnering with Shana Bestock and Penguin Productions on a whirlwind weekend of new plays and musicals written and directed by professionals, performed by young artists ages 15-22. I'll be directing a play by Maggie Lee. I'm a fantastical fan of her fantastical and science fictional plays. The evening promises diverse styles and voices around a general theme of social justice and/or identity. Participating students submitted answers to questions about the kind of character they'd like too play or their desired identity to be represented on stage, and the professional playwrights partnered with young playwrights will weave that information into their written stories. Over the course of three days, students will learn, rehearse, and perform these new plays and musicals for the first time! The final performance will be hosted at Taproot Theater's Jewell MainStage on May 27th at 7pm, party to follow!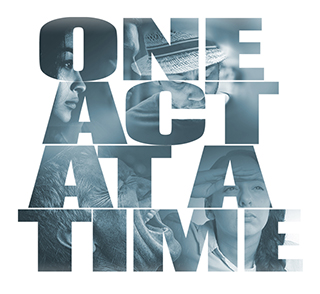 Nancy Drew Unlocked Podcast
I've been interviewed about my voiceover work for the Nancy Drew games. I was in "The White Wolf of Icicle Creek" and "Legend of the Crystal Skull". So much fun talking with Tammy Tuckey. I wonder if she included our massive diversions into our mutual Disney fandom. She's the real Disney expert though, with another podcast centered on that massive universe.




Parkwood Spring Break Camp
Shoreline, WA
Foundry 10 16-20 April 2018
Through an amazing and mysterious organization called Foundry 10, I was invited by the phenomenally talented theater artist Chelsea LeValley to partner with an elementary school teacher for a week-long spring break camp. Louise Jessen and I decided on the theme 'Explorers' and crafted ELA and Math curriculum for fifteen fifth graders integrating theater exercises. The highlights, I think, were the story theater piece about the race to the South Pole, the crafts day including tie-dye and space gack, the readers theater play about Apollo 11, and especially, the wide-eyed amazement at the student's learning that Amelia Earhart disappeared and that we've actually really been on the moon. For real.


MimeShop
Central Washington University
Seattle Mime Theatre 9 April 2018
POST FACTUM 08FEB18 6:00PM An ice-breathing monkey-giraffe in a tropical cave in Mexico with a hot lava gummy bear. That was the improvised story points. They continue to get more elaborate and more imaginative. On another note, the theater we normally perform in is being torn down. We were in an old-fashioned lecture hall. Sort of unplugged. Good to know the show can handle all levels. Do miss the comfort of stage lights.


Music, Noise, & Silence
Wheeling, WV
Wheeling Symphony Orchestra 2-6 April 2018
A lovely tour in West Virginia, Pennsylvania, and Ohio. Eight shows of musical fun and a whole bag of new jokes and stories. Great to be back again for my third tour with the stellar Maestro Andre Raphel, the musicians, and admin/crew.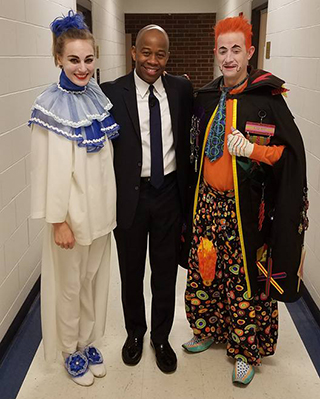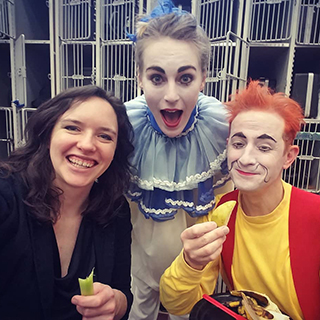 The Bell & Battery
Seattle, WA
Jewelbox Theater 15-18 March 2018
Jane Kaplan, owner of the historic Rendezvous Cafe and Jewelbox Theater is curating a weekend of cabaret performances inspired by the history of Seattle's Belltown district, which was among other things Film Row in the 1920s and 30s. E-Ray Anderson and I have been invited to create a piece using Vaudeville characters we created for The Dead man on the Drugstore Floor in 2016. "Does this ring a Belltown?"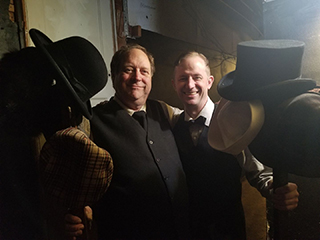 Jesus Christ UkuleleStar
Seattle, WA
Beehive 30 March 2018
Try not to get worried try not to turn onto Problems that upset you oh don't you know Everything's alright yes everything's fine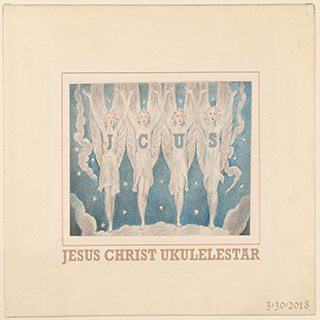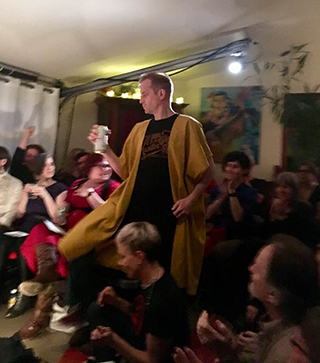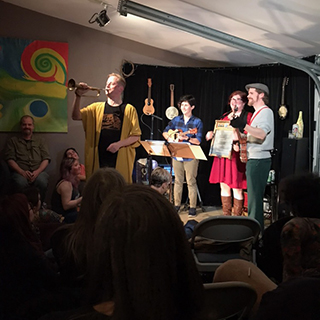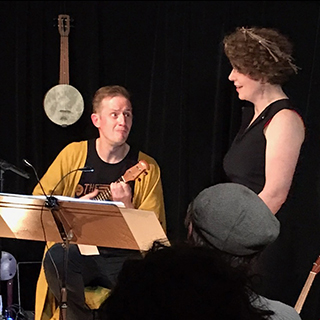 12 Minutes Max
Seattle, WA
Base: Experimental Arts + Space
18-19 February 2018
On the Boards' longest running program is back! Three years ago, they replaced the show, which features 12 (surprisingly quick or unfortunately long) minutes of brand-new work from Pacific Northwest performers, with another program called Open Studio. But artists were clamoring for a return of the format, and OtB clearly heard their cries, so they brought it back in December. The second iteration will be curated by Donald Byrd and Megan Murphy, with a lineup of Seth Sexton, Carl Lawrence, Poisonous Toy Theatre (Bret Fetzer and Julliet Waller-Pruzan's play Stop Thief), Jocelyn Beausire, Mike Gebhart, Fenja Abrams and Sierra Hendrix, and Christopher Petersen.


MimeShop
Central Washington University
Seattle Mime Theatre 5 February 2018
POST FACTUM 08FEB18 6:00PM The story this time involved the drunken underwear-folder of the Queen in a strip mall in the middle of the forest. Yeah, that happened.


The God File Workshop
Seattle, WA
18th & Union 20 January 2018
What single scrap of knowledge can destroy the fabric of American society? What would the government do to keep this knowledge from the light of day? What are the circumstances necessary for a military coup in the United States? THE GOD FILE has the answers.




Spin The Bottle
Seattle, WA
Annex Theatre 6 January 2018
While we have Bret Fetzer and Julliet Waller-Pruzan's play Stop Theif rehearsed and ready, why not do it at Seattle's longest running cabaret?


The Panel Jumper Live
Seattle, WA
West of Lenin 8 December 2017
Love this web series! I've never been able to attend their comic book-themed cabaret event before, and now I get to perform in it. Acting in a short play called Stop Thief by Bret Fetzer and Juliet Waller Pruzan. I play the superhero Fantastico.




Young Playwrights Program Celebration
Seattle, WA
ACT Theatre 11 December 2017
Every fall, ACT Theatre sends professional playwrights into schools across the county to develop plays by middle and high school students. This year I taught at Lakeside School and NOVA. At the Young Playwrights Program Celebration there will be samples of the writers' work performed by professional actors, and Artistic Director John Langs will announce which plays will be featured in ACT's Young Playwrights Festival this spring. Reception with refreshments will follow the celebration in the Lower Falls Lobby.


The Slipknot
Whittier, CA
Whittier College 21 October 2017
I directed this theater simple show. "Journey back with the speaker to dead-end jobs of his youth: driving a giant truck, working phones for the postal service, and being a drugstore stockboy. TJ Dawe's The Slipknot is a spellbinding comic monologue, by turns hysterical and heartbreaking, frantic and thoughtful. Performed by theater simple co-founder, Andrew Litzky, The Slipknot brims with observations, both wise and outlandish: on long-distance relationships, the history of Santa Claus, recreational dramamine (and why you should never EVER mail meat, no matter what the clerk at the 7-11 tells you)"


Death of Brian Trilogy!
Cincinnati, OH
KNOW Theatre of Cincinnati 20 October - 4 November 2017
The whole trilogy running in repertory!
EPISODE 1: A ZOMBIE ODYSSEY: A fatality. A wakening. A hunger. So begins newly undead Brian Smith's epic journey to reunite with his wife. As he battles through an all-too-familiar landscape, getting shot, stripped, strangled, chewed, drugged, and electrocuted, the line between man and monster begins to blur... Writer/performer Ricky Coates (of Cincy Fringe hit Tesla Ex Machina) blends movement, voice, and music to create an unforgettable voyage that pits zombie vs. society to see who is the real monster.
EPISODE 2: IDES OF UNDEAD MARCH: The Zombie uprising meets Julius Caesar. Brian Smith reappears as the Prophet of the Pheonix, spreading the "Word of the Host" along the help of his hearse-driving herald, Eli. Unfortunately, this pilgrimage is proving dangerously infectious... Ides of Undead March takes the story to the next level with all new theatrical inventions, action, and surprises, as Brian and Eli learn that true natures cannot be denied. Enjoy this show from the creator of Cincy Fringe hit Tesla Ex Machina as a standalone story, or as the middle section of the epic Zombie Odyssey Trilogy.
WORLD PREMIERE EPISODE 3: DAUGHTER OF THE DEAD: In a world where robot drones war with zombie hordes, Penny Smith smuggles herself across a torn land, searching for the man who started it all, her husband. In her arms, she carries the fate of zombies and humans alike. The final act brings audiences to the bottom of the rabbit hole, as Sadie Bowman (Calculus: The Musical, The Famous Haydell Sisters) joins Ricky Coates for the most ambitious play of the trilogy.


Thought Experiments
Seattle, WA
Ethnic Cultural Center 13-15 October 2017
Each year, Thought Experiments on the Question of Being Human examines the impact of a different field on that question. Conversations between scientists and playwrights lead to a festival of original short plays examining how current developments in that field may impact how we answer the question of what it means to be human. This year our special theme is "The Science of Changing Your Mind" and, with the help of the University of Washington Psychology Department, we have invited four scientists and teamed each scientist with a local Seattle playwright. Their collaborations will lead to the creation of four intriguing short plays, each exploring the science underlying : How we make decisions, how we change minds - or don't. This year's plays are:
"Pay Attention" by Pamela Hobart Carter with Geoffrey Boynton. Ph.D. Directed by Rachel Rene
"Hannigan Squee, Depatment P" by Elizabeth Heffron with Stacia Dreyer, Ph.D. Directed by Kathryn Stewart
"The Unlikely Valley" by Scotto Moore with David Gire, Ph.D. Directed by Jane Ryan
"Words of Snow" by K. Brian Neel with Chantel Prat, Ph.D. Directed by Jon Lutyens


MimeShop
Central Washington University
Seattle Mime Theatre 2 October 2017
POST FACTUM 3OCT17 5:00PM Maybe there's still vibrance in this tired old show. They do keep asking us back. And this semester's show was quite lovely. Great crowd of about 250 students. Most excellent story that included Penelope the headless shark with wings and a giant flying flaming fork with a jewel-encrusted meatball, all taking place in a toilet in Tokyo. Very fun indeed.


Psychlotron
Seattle, WA
Naked City 11 September 2017
Infinity Box Theatre Project pairs playwrights and scientists together to come up intellectually stimulating theater. Psychlotron is an event that begins with a coin toss. Each speaker gets 15 minutes to talk about whatever fascinates them. Then the audience is invited to smash the ideas together. I'll be sharing the evening with Chantel Prat, PhD, the same scientist I've been paired to write a play for Thought Experiments in October. Hmm... I wonder what I should talk about...


Sandbox Radio Live
Seattle, WA
ACT Theatre 28 August 2017
Seattle-based Sandbox Radio returns to ACT with a fresh new episode, Eclipsed! Catch your favorite performers in new short plays by Scot Augustson, Elizabeth Heffron, Brandon Simmons, Lisa Halpern and Peggy Platt and more, all scored with live music and sound effects and recorded live in front of you, the "studio" audience. Featuring special musical guests from Pratidhwani, Robert 'The Drunken Tenor' McPherson, and writer and performance poet Daemond Arrindell. Sandbox Radio ... a classic radio variety show with a contemporary Seattle spin.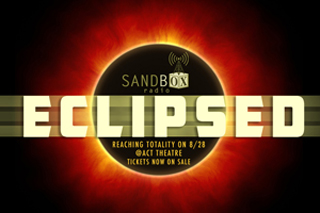 14/48 NORDO
Seattle, WA
Cafe Nordo 17-19 August 2017
Food Theater Thunderdome III. 14/48: Nordo combines the pressure-cooker of The Worlds Quickest Theater Festival with the immersive experience and culinary excellence of Cafe Nordo. On Sunday night, four playwrights are paired with four chefs, given a random ingredient and a common theme, a randomly selected director and a randomly drawn cast. We will have four days to write, rehearse, prepare recipes for, and serve our audience the fruits of their labors on Thursday, Friday, and Saturday nights: four plays interwoven with a four-course meal. I'm directing Amy Escobar's play and Chef Aaron Willis' appetizer course, Nood What You Soba Nood, starring Andrew Shanks, Tricia Beigh, Kristina Sutherland Rowell, and Mike Gilson. There's a dark ceremony conjured by a crow and a raven, that is if they can get past the bubbly hosts, the Nordos.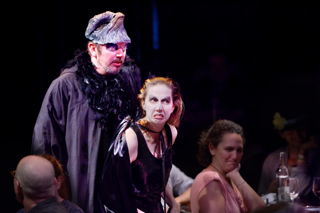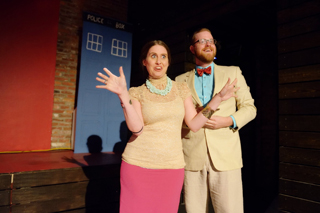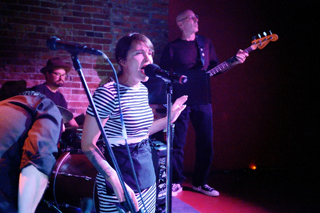 North Star Vaud
Juneau, Alaska
Perseverance Theatre 22-29 July 2017
I'm leading a devised and not so devised piece this year for young actors 10 - 17 years old. Here's the pitch: Before there was YouTube, there was Vaudeville -- shows made up of short plays, physical comedy, monologues, sketches, improvisation, even song and dance. We will use classic written material as well as creating our own. Part of the show will be recorded for the internet as podcast theater, complete with live Foley sound effects. MID FACTUM 7JUL17 11:00AM Developing an ensemble-based variety show requires a mishmash of skills and techniques. Week one we laid the groundwork: researched Vaudeville history, developed mime and movement skills, had a talent show, analyzed old-timey "bits" and scenes as well as coming up with our own. This past week, we gained two new actors and went to town creating material. We also read short plays and expanded our comedic schtick. We wrote stories and listened to radio plays with live sound effects, prepping for our Radio Podcast Theater. As of today we will have all our material. Then we rehearse. This show is all about performing. Not acting... performing. An actor learns techniques to embody scripted roles. Learns how to approach dialogue and hone their instrument, the body and voice. We've been doing that. But a performer is so much more -- a creator, an improvisor, a writer, an editor, a director of oneself and others. Someone who thinks on their feet. These are the qualities of North Star Vaud. MID FACTUM 14JUL17 11:00AMThis week we changed course from developing material to diving into scripts. The ensemble chose a ten minute play, and another full-length play to perform in eight minutes! (It's a surprise, don't tell anyone.) Also, our Podcast Radio Play is cooking, with live sound effects! We've had some time to visit the physical bits and scenes from the past two weeks, but it's a lot of material for this small cast. They have worked so hard both in rehearsal and at home. Thanks to the parents for all your support at home as well, and for supplying costumes and props. It's all coming together. And now... on to tech week. See you at opening! MID FACTUM 14JUL17 11:00AM Program note from the director (me): If you lived in America in the early 1900s and were looking to be entertained, chances are you'd slide into a Vaudeville variety show. The Marx Brothers, Charlie Chaplin, Buster Keaton, and Bob Hope got their start in Vaudeville. And then there were the less-remembered performers: "Sober Sue -- you can't make her laugh". "Hadji Ali -- The great regurgitator." "The Bowser Sisters -- Fresh Flowers" (They'd pose as flowers and make wind and bird sounds). This list goes on and on. Vaudeville became movies and radio, then television, and now YouTube (the most Vaudeville of them all!). But what you're about to see ain't on no cold dead screen... North Star Vaud is the culmination of a month's worth of research, creation, and rehearsal. You will witness ole-timey classic scripts, physical clown and mime bits called lazzis, some comedy and dance, a contemporary short play, and a radio theater piece written and performed by the ensemble, complete with live sound effects called foley. I would like to thank Perseverance Theatre for trusting in the voices of these new artists, encouraging them to explore the classic work and be fearless creating new work. And thank you for joining us. Enjoy.MID FACTUM 27JUL17 11:00AM Great article in Juneau's Capital City Weekly. Thanks Michael Penn for the pics!
Here's a link to the final radio show! It's campy and fun, with a profound twist: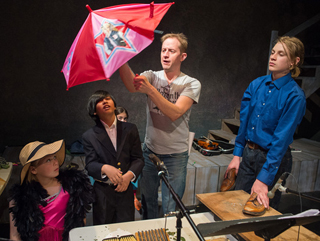 The Listener
Seoul, South Korea
Millennium Symphony Orchestra 3 May 2017
Sara Mountjoy-Pepka and I join forces to playfully wreak havoc on the symphony. Wonder what it'll be like interacting on stage in another language...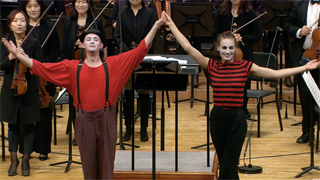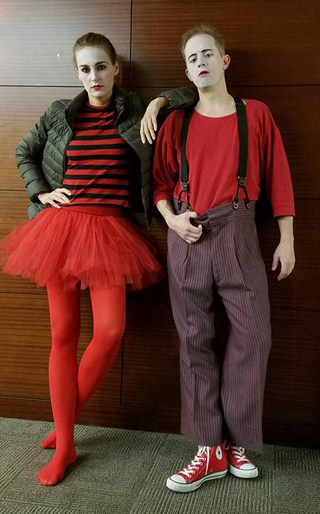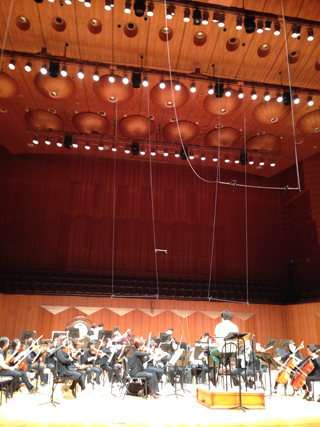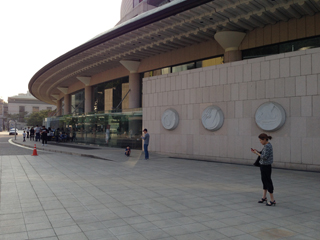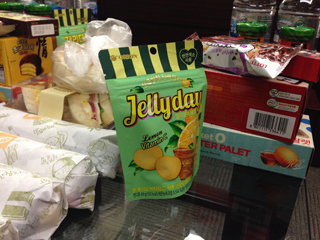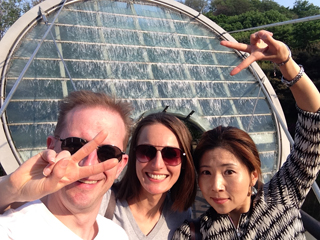 Jesus Christ UkuleleStar: Unplugged
Seattle
Undisclosed Location 14 April 2017
Once a year on Good Friday I perform the entire score of Jesus Christ Superstar on Ukulele. After last year's Bowie Blowout, I'm taking it back to basics. Guest musicians and vocalist, of course. Apostle participation (that's you) and sing-alongs! Hymnal books supplied.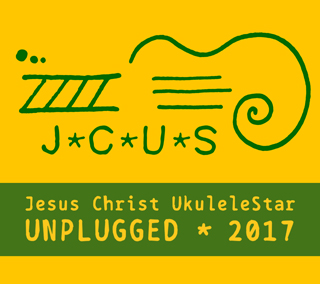 Danger Diva
Seattle
Egyptian Theatre 13 April 2017
I play a technician in this independent B-movie... "DANGER DIVA is a cyberpunk musical/thriller about a hard rocking singer who is coerced into becoming an electronically enhanced new-music diva by her high tech billionaire patron. Set in the near future, her singing voice is used to control and energize the brains of employees that are being used as external processors for the corporation's high tech clients. Referred to as Brain Cattle, the workers operate in a digital sweatshop processing binary algorithms, functioning musically as a chorus for the diva. DANGER DIVA explores the conflict between high tech vs. high touch, and what it means to be human in a digitally enhanced bio-tech future."




Uncle Bri Bri & Pops
Chicago
Chicago Improv Festival 1 April 2017
Jeff Page and I are doing a two-handed KLAUS, an amorphous long form based on the dream state invented by Kings' Elephant Theater over twenty years ago. Jonathan Pitts is handing over the reigns of this festival he started twenty years ago. Since he introduced Jeff and I to improv back in the day, we offer up a performance in celebration, and to make him feel that he's come a long way, either way.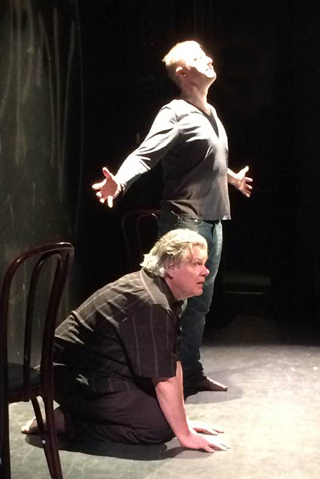 POST FACTUM 05APR17 1:00PM Godot had taken its toll on me. Three weeks of frantic memorizing, a few blocking rehearsals with Shawn, and exactly five rehearsals with the cast before the Seattle run... it was unreal. The Edmonton shows were satisfying and pretty fun, but ending with three shows in a row left Jeff and I comatose for a day and a half. We dove into improv rehearsals in his living room on Wednesday. Our idea was to start with the KLAUS dream form, but we wanted to explore fractured narrative. To get a suggestion, we began getting random passages from books, which we kept all the way through the final performance. Right off the bat it was clear our history together gave us an uncanny sense of unconscious connection. Transitions are usually what you need to clarify and pin down to smooth out a long-form improv, but with us they were not an issue at all. We magically intuited when to transition with smooth, amorphous melds, when to make a sudden cut to the next moment, and when to split-scene. We also took on each other's characters on the fly, switching back and forth at will to get more scene range. And the content was dynamic: We had an improv about brothers -- a zoologist and a lawyer -- in love with the same woman, and care-taking their dementia-ridden mother, who they eventually drive to Connecticut to euthanize. There were two improvs about conjoined twins. In one, they struggled with fame -- the left head being shy and wanting isolation, the right head wanting fame and relationships. In the next improv, the Right has sex with a woman and the Left sues him for rape. The courtroom scene had us both in stitches -- objection after objection about whether to refer to the twins as "he" or "they", stuff like that. Anyway, good stuff. Since things went well, tuns out that rehearsal week in Edmonton was pretty chill. Then to Chi-town and the festival! Our show was sweet. We improvised a young man running away from home because of the tyrannical rule of Big Momma. Problem is, he left behind his younger brother BB. He promised he'd never leave. Then he promised he'd come back. Jeff and I played the three roles back and forth, we repeated scenes and flashed forward and backward. There were home-fries, building fences in Arizona, dealing with the bad mother. BB: "Don't leave me, I'll only have Momma's eyes looking at me. I need your eyes." The playlet ended in the distant past, big brother waxing to BB in an Of Mice and Men moment: "We'll find happiness in Arizona, the land of lakes." The audience was small, unfortunately, but were very impressed. The other improv company we were paired with, Gnar Gnar Shredtown, invited us to perform at their space on Sunday! Most importantly, Jonathan was very proud and pleased. After all, it's all thanks to him, thanks to his connecting us thirty years ago. The performance was well and good, but the real highlight for me was seeing amazing shows. There was a lot of energetic young companies doing spastic short and long form. The highlight, though, was the marvelous character-relationship driven stuff of Katie Rich and Holly Laurent, and the not-since-Nichols-and-May simple beauty of Scott Adsit and Rachel Dratch. I can't describe how truly inspiring this last show was. Jeff said it was "A master class." I was also happy to get to know the performers of Comedy Improv Bangalore from India. Good eggs there, and a good show as well. Thanks Chicago. And thanks Jonathan for offering this opportunity.




Waiting for Godot
Seattle / Edmonton, Canada
18th & Union 10 - 12 March 2017
Serca Festival of Irish Theatre 16 - 19 March 2017
In 1990 Seattle theater luminaries Shawn Belyea, Jeff Page, Jena Cane, and I toured Waiting for Godot for two years across the Pacific Northwest and Canada, including the first Seattle Fringe Festival and Walla Walla State Penitentiary. Seattle Weekly said we were "20 years too young," but "so convincing... it became a thing of beauty." We revisited it in 2013 to sold out houses at the new Seattle Fringe Festival. Now, 27 years after its first performances, we bring this raw and hilarious production to the Edmonton Irish Theatre Festival. (Parenthetical note: I'll be shedding Lucky to don Estragon. Mark Fullerton gets Lucky. Tim Moore is perfectly Pozzo.)


POST FACTUM 20MAR17 11:00AM I don't even know where to begin debriefing this baby. i took on one of the most major lead roles in theater with five rehearsals. (plus 27 years of viewing, examining, and partaking in it as another character.) I feel proud of my accomplishment. It worked. Audiences loved it, pretty sure they didn't know how fresh I was. The Edmonton leg was a blast. Such great technicians. The festival was lovely. I performed in a cabaret on Saturday as well, which was fun. Anyway, if you want to hear more stories and details, buy me a beer sometime. Meantime, here's a review by Liz Nichols, previously of the Edmonton Journal. Her blog is 12thnight.ca.

Waiting for Godot at the Serca Festival: a review
Posted on March 17, 2017
"It's too much for one man," says Vladimir gloomily of the perpetual stalemate that gets to the heart of the matter in Waiting For Godot. "On the other hand what's the good of losing heart now, that's what I say. We should have thought of it a million years ago, in the nineties."

If that rumination gets a special laugh in the Godot that comes to the Serca Festival from Seattle's One World Theatre, it's because Samuel Beckett's existentialist tramps did think of it in the nineties -- the 1990s that is. That's when Shawn Belyea's production came to Edmonton and instantly became a hit draw.

In a palpable demonstration that time has stopped, as one of them observes, Vladimir and Estragon have returned to the same country road, the same tree, the same evening. And with the same actors: Jeff Page and K. Brian Neel as the raffish pair who wait, and wait, and wait some more for the mysterious Mr. Godot to show up and give meaning to... waiting. Which is the crux of the tragicomic masterpiece that has haunted, intrigued, bewildered, provoked the world ever since its premiere, in a tiny Left Bank Paris theatre in 1953.
"Nothing to be done," says Estragon (Neel) at the outset, an opening line at least as memorable as the stage direction: "A country road. A tree. Evening." But they can't leave: "let's wait till we know exactly how we stand." And certainty eludes them; for that they'll have to wait for Godot, and he's a no-show day after day. So they pass the time arguing and bickering, telling jokes, singing old music hall ditties, telling jokes, doing vaudeville routines with hats, and pratfalls.

Page, in a welcome return to the Edmonton stage, and the agile Neel are an amusing double act, trapped in a human comedy with no beginning and no ending. They're not an intellectual construct; they're baffled people, stuck at an mystifying impasse. Neel is a rubber-faced round-eyed clown in a tattered red fez. He's the more distractable, self-centred of the two, playing against Page's more solemn, exasperated and philosophical Vladimir, striding purposefully around the stage, with its single "tree" (one of those outdoor umbrella clothes racks) before he remembers he has nowhere to go.

No production of Waiting For Godot is ever definitive. But the way Vladimir, fiddling with his bowler near the outset, declares he's "appalled, AP-PALLED," you know that this will be a performance to reckon with. The chemistry of the pair is easy, believable, and fun to watch: funny and inventive. If dreaming of happiness is as close as you'll get and the human condition is, as Vladimir says, "too much for one man," two is at least a consolation.

Amusingly, Tim Moore creates the sadistic master Pozzo with a carnivorous tooth-clenching smile, and the plummy imperious, self-dramatizing tones of an old-style Shakespearean. And Mark Fullerton's tall, drooling, skeletal slave, the ill-named Lucky, on his rope leash, is strikingly apocalyptic.

"Habit is a great deadener." And you could be waiting a long time for Godot. Don't miss this chance to catch the play.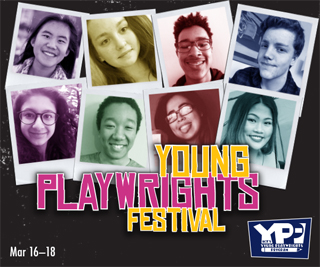 Young Playwrights Festival
Seattle
ACT Theatre 16 - 18 March 2017
The culmination of the best theater educational program in Seattle. I taught at NOVA and Garfield this year. One of my students, Mirabai Kukathas, has a play selected for this festival.




An Oak Tree
Seattle
18th & Union 2 - 6 March 2017
An actor steps on stage without ever having seen or read the script. Following the suggestions of a theater producer who is playing the role of a stage hypnotist, the actor is transformed into a grief-stricken father. Tim Crouch's show poses questions about the power of grief and the nature of imagination. The role of the father is played by a different guest actor every night. This production was originally presented by Theater Schmeater in2009. I directed, David Gassner stars.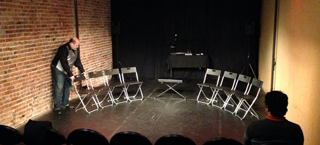 OROBORO
Seattle, WA
18th & Union 21January - 11 February 2017
My seventh solo show is a comedy with loops. Made up of scenes that swirl and wrap around each other, OROBORO is brainy and physical, a psychedelic fractal of a show. Go on an infinite first date. Meet a literally soul-eating middle manager. Listen in on a phone call to the patron saint of his own lost cause. And become an imaginary friend. Developed using math and improvisation, OROBORO is madcap comedy meets conceptual theatre. Alice in Wonderland meets Franz Kafka.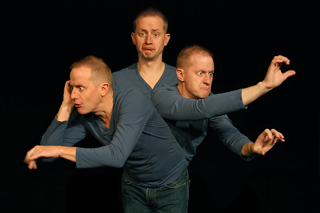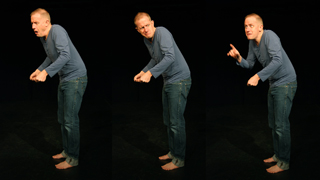 The Coffee Table Season 3
Interwebs
World Premiere 4 December 2016
The long-awaited conclusion of Scotto Moore's awesome web series is here. It's sort of a Doctor Who meets Greatest American Hero. In season one I played Discrete Moment. Season two I was Decisive Moment. This third season Moment is my favorite, but what I'm most proud of is the amazing performance by my youngest offspring in a featured role as the very powerful and delightfully curious mutant human named Melissa. These pics are of her, behind the scenes. Above are some vanity screenshots of season three me. (I'm not the star, but it looks like it right?) If you haven't watched the show, stop everything and hit it. Season one has a slow start, but you'll be so satisfied if you stick with it.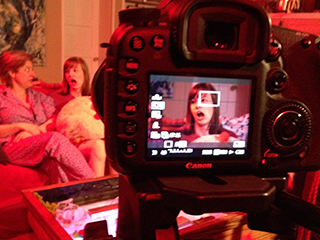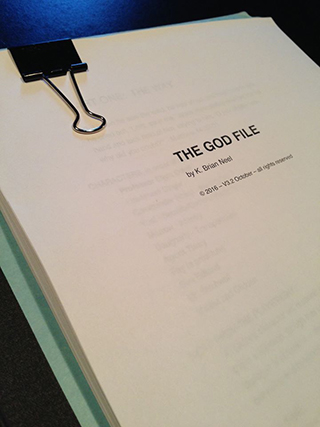 THE GOD FILE Script
I've finished the third draft of my next solo show, THE GOD FILE. "A missing document from a conservative think tank leaves a trail of death. A Secret Agent and a University Professor caught in its wake. The overthrow of the American government at stake. Is The Truth Worth America's Self-Destruction?" Now I just need a theater that will produce an epic 3-Act solo play!




14/48 The World's Quickest Theater Festival
Seattle, WA
ACT Theatre 6-7 January 2017
If you don't know what this is by now, I'm looking at you right now shaking my head and groaning. After writing for this festival a while, I find myself acting this time around. With guts there will be glory!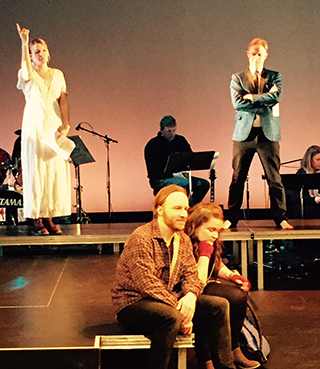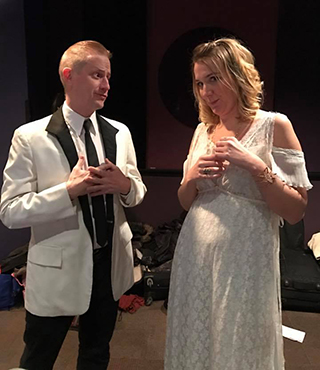 POST FACTUM 15JAN17 3:00PM Took four days to recover as usual. First night I was a cajun crocodile, Big Mamma Charlotte, in a piece by Ali el-Gasseir and Jonah Von Spreecken. So much fun, especially in rehearsal where I could use my face. In performance I was on mic behind a huge croc head. Awesome, but kind of knee-capped in a way. The best part of it was collaborating with the design team to get the huge head so I could maneuver it. Great example of cross-discipline teamwork. Thanks to everyone who taught me puppetry in the past, thinking The Mouse Who Knows Me and Book-It's Seuss stuff. I only had a couple hours to get used to it before showtime, and no time on mic. (vocals at 8:00 was a little muddy, I heard.) Second night I was archangel Gabriel in a concept piece by Jim Jewell. So much fun playing a god. I really liked this piece. The arc was abstract, not connected to relationship or personal pathos. That's okay with me. All in all, a great weekend. All the shows were good. No stinkers. Thanks for existing 14/48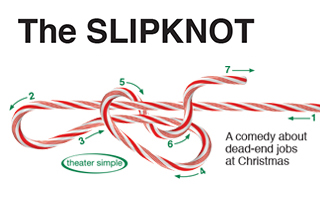 The Slipknot
Seattle, WA
18th & Union 8-23 December 2016
Journey back with the speaker to dead-end jobs of his youth: driving a giant truck, working the complaint line for the postal service, and being a drugstore stockboy. Penned by Canadian theater artist TJ Dawe and performed by theater simple co-founder, Andrew Litzky, The Slipknot brims with observations both wise and outlandish -- long-distance relationships, the history of Santa Claus, recreational dramamine, and why you should never EVER mail meat! I'm directing.


MimeShop
Central Washington University
Seattle Mime Theatre 24 - 25 October 2016
POST FACTUM 27OCT16 12:00PM Best participation ever! Improv: First night I was an old man in a walker, then an obese bum living in the NYC subway, eating rats from a fanny pack, then I was Linus the no-handed mystical guru. There was an insane asylum in an African whale and a genie lamp in there. Very fun. Second night I was an angry fire-breathing teletubby, which sounds fun but was pretty harsh. Rick ended up killing me, thankfully. I rose to heaven (or hell) in the audience and looked back on the lovely teletubbies and regretted being an asshole. There was another fanny pack. Always gotta have a fanny pack.


Peter and The Wolf
Bakersfield, CA
Bakersfield Symphony 7 October 2016
Continuing my work with Magic Circle Mime, a company that infuses theater into symphony concerts. Guess who I play? No, Sara Mountjoy-Pepka plays that role. Guess again? "Without upsetting the maestro, three musicians and a conductor's assistant must outwit a fearsome wolf that threatens orchestra and audience alike. The concert hall becomes the dramatic setting and musicians are the characters of the story as Prokoviev's exhilarating musical tales springs to life, putting kinds on the edge of their seats." So excited to work with Maestro Stilian Kirov again!




The Slipknot
Seattle, WA
Taproot Theater 24 August 2016
theater simple and I joined forces on a TJ Dawe-scribed play years ago that ended up being their longest running touring show of all time, I'm pretty sure. That was 52 Pickup. This is The Slipknot, a solo show that Andrew Litzsky will don in the actor's seat, while I boss him around from the director's seat. By turns hysterical and heartbreaking, frantic and thoughtful, the play ruminated on dead-end jobs and personal Canadian adventures, juggled in TJ's inimitable way. Please join for this one-night only staged reading.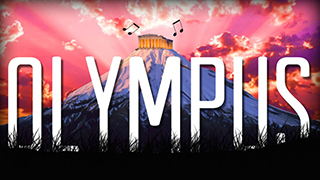 Olympus: The Musical
Seattle, WA
Pocket Theater 18-21 August 2016
Hades hates Hell. He's always longed for his own throne on Olympus -- and he's finally ready to make that dream a reality. But when the gods choose to elevate a mortal instead of Hades, things get a little more complicated. Walker Kaplan (book & lyrics) is a wonderful up-and-coming playwright, and mastermind/wrangler of 14/48 High School. Travis Frank (music) is a phenomenal talent and prolific mover and shaker in new Seattle musical theater. I'm directing this workshop run. So fun. Say you saw it here first!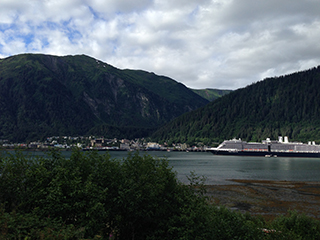 Extreme Theatre!
Juneau, AK
Perseverance Theatre July 2016
Combining physical theatre, improvisation, playwriting, and Viewpoints, an ensemble of young performers and I will create an original devised play over the course of four weeks. Not since my residency at the Lincoln Theatre in Mount Vernon has this kind of opportunity presented itself. Let the epic theatrical mayhem ensue!

MID FACTUM 8JUL16 11AM Two weeks ago we began with nothing. A small group of youth interested not only in acting, but also performing. Creating. On day one we started building an ensemble with exercises that develop concentration, physical control, and focus. These moved into improvisation techniques that instill accepting and expanding whatever offer is given; dance and movement techniques to establish a physical vocabulary; and playwriting techniques exploring other perspectives and the importance of conflict to propel action. We built characters as a group. We wrote blank scenes and filled them with subtext. We wrote stories together as well as building physical stories.
At the end of the first week, we looked at all we'd created and picked our favorite stuff. It was so vast and diverse. A veritable plethora of work. In it we found common elements, themes laced through the scenes and stories. One theme was decided upon, and all the next week was spent honing material, expanding content, and writing more scenes and monologues using the theme as a jumping off point.
Now we find ourselves in that exciting and somewhat uncomfortable place where some things are more solid than others and some things are just a glimmer of an idea waiting to be solidified. There's some story theater, two movement pieces, a sweet modern two-person scene, some comedy, some drama, and... pirates!
Everyone has really risen to the occasion. Seizing every opportunity to speak from their own unique voice and be heard, while also anchoring each other with support. They are becoming a single organism. An ensemble.
Now we're going to pull it together into a wild theatrical ride!

MID FACTUM 14JUL16 10AM This past week the ensemble made the transition from being creator/writers to being performer/actors. This can be challenging. It's become our instinct to throw in new ideas and self-direct or direct others. As we move into tech week, it's all about character motivation, physicality, and voice. And for the movement work, to engage every muscle and emotion 100% of the time. If you think about it, we only have a week and a half to rehearse the material. That's Extreme! I was very impressed how quickly everyone was off book. They continue to take impressive risks. When the ensemble gels like a single organism, it's a wonder to behold. Now we move into costume and lights and sound, where it all comes together.

MID FACTUM 23JUL16 8AM Here's my program 'Note from the Director' (that's me!): Welcome to the world premiere of Deep Water, an evening of short theatrical work created and performed by this ensemble of talented performers. They dove into the abyss called Extreme Theatre. For an artist that means swimming in the deepest water -- to be a writer and creator, a mover and dancer, an actor and performer. T. S. Elliot said: "Only those who will risk going too far can possibly find out how far one can go." Four weeks ago these performers took that risk. Now you are taking the same risk stepping into this theatre with no idea what to expect. You will see fantasy stories, modern sweet drama, physical movement, and a one-act pirate play! It all revolves around the theme Undertow. A word we found ourselves being pulled toward as we created work these past four weeks. The idea of someone being wrenched under, against all odds, the underdog. I would like to thank Perseverance Theatre for taking the risk to trust in the voices of these new artists. To encourage them to dive into the abyss and learn to swim. Thank you for joining us. Please enjoy and be fascinated by what you see.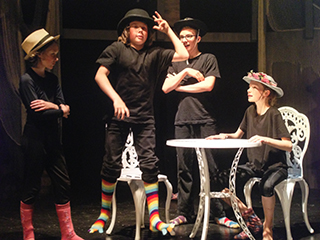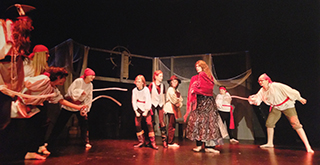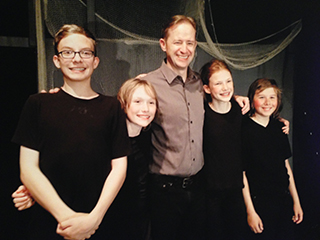 The Listener
West Virginia
Magic Circle Mime 4 - 8 April 2016
"The conductor has prepared a program of music from the various artistic disciplines but finds his efforts complicated by the unexpected participation of two audience members. Musical challenges between bugle and trumpet and tap dancing to ballet music are just part of the action as these two characters and the audience learn about the orchestra, it's music, and the art of listening." I'll be sharing the stage with Doug and Maggie on this tour!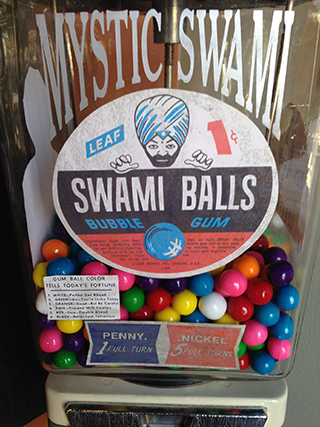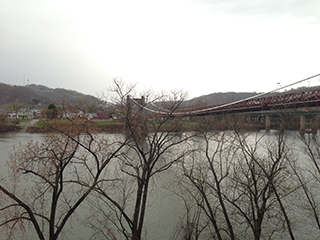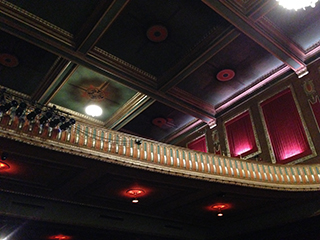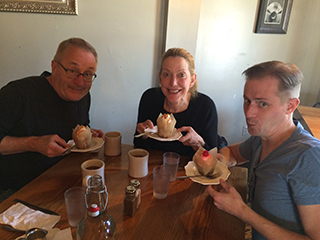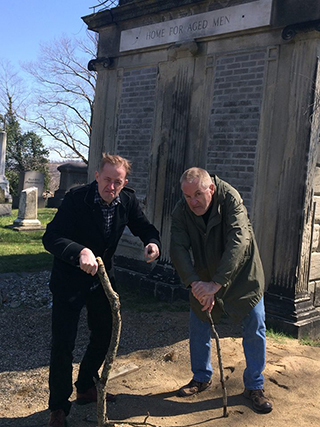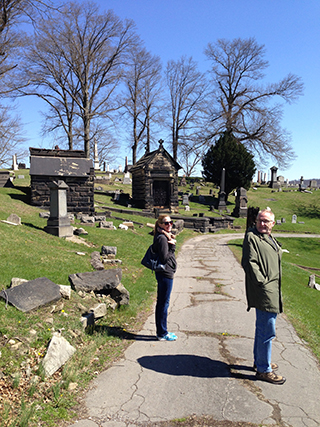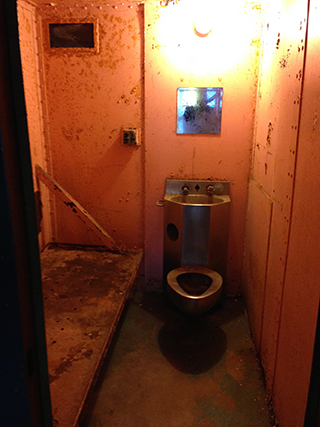 Ziggy JesusChrist UkuleleStar
Seattle
Undisclosed Location 25 March 2016
Once a year on Good Friday I perform the entire score of Jesus Christ Superstar on Ukulele. This year it will be laced with Bowie tunes. Guest musicians include Kathie Whitehall, The Mongrel Jews, and Chandan Mercer! Guest vocalist: Andrew Murray as Mary! Apostle participation (that's you) and sing-alongs! Hymnal books supplied.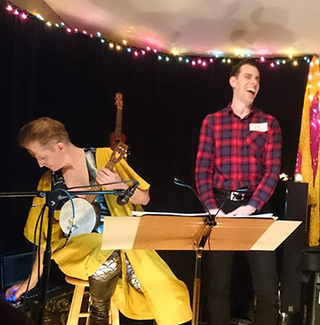 Young Playwrights Festival
Seattle
A Contemporary Theater 10 - 12 March 2016
Time again to showcase the amazing talents of the ACT Young Playwrights Program. I believe this to be the best theater arts in education in the state. Call me and I'll preach it to you in detail. I'm directing Jared Youman's hysterical horror genre satire The Black Guy Always Dies First. Andrew Lee Creech, Erin Bednarz, Val Brunetto, Nick Edwards, Alex Garnett, and Keith Dhalgren star. Four of my playwriting students have works in the festival as well. Congratulations Diego Ortiz and Claire Boynton from Ballard High School, Ruby Higashi from NOVA, and Leela Berman from the ACT After School Program.


POST FACTUM 29MAR16 11AM So many great plays from so many talented and motivated students, more to mention: Annex Theatre workshopped My Skin is Covered with a Thin Layer of Peanut Butter by Medusa Sunderland from NOVA School, and The Same Ending by Rachel Warsaw from Ballard High School. Also, two plays from students at the After School program were selected by TOPPS School: Lily Bertucci's More than a Knight and Maddie Jones' Cupcakes. Such an amazing year! Lily, interviewed by the West Seattle Blog, had this to say: "The YPP program was a great experience for me. I learned about what goes into writing a play, what a play is as a form of writing, and how to express my character's feelings and personality through dialogue. I would recommend the YPP program to anyone, even if you have never done playwriting before. The program helped me step out of my comfort zone."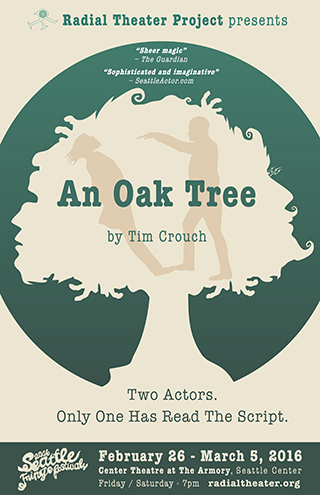 An Oak Tree
Seattle
Center Theatre at the Armory 26 February - 5 March 2016
THEATER PRODUCER TURNS ACTOR INTO CHARACTER! A person steps onto a stage without ever having seen the play or read the script. MAN TURNS TREE INTO PERSON! A grief-stricken father is hypnotized by a nightclub performer and transforms the world around him. Tim Crouch's An Oak Tree is an absurdly comic play for 2 actors about the power of grief and the nature of imagination. The role of the hypnotist is played by David Gassner, producing director of Radial Theater Project. The role of the father is played by a different guest actor at each performance. I direct.




The Dead Man on the Drugstore Floor (And How He Got There)
Seattle
Rendezvous 4 - 7 February 2016
Seattle's Burlesque Scene began in the Pioneer Square Box House Theaters. "The Dead Man On The Drugstore Floor (and how he got there)" by Scot Augustson is a courtroom cabaret telling the story of John "the Boss" Considine and Bill Meredith, the ex-police chief -- the one that Considine shot dead. I'm dusting off Cecil B. DeUkulele of VAUD RATS fame for the occasion! He'll rove in the bar before the show and play songs, as well as perform some Vaudeville bits in the show.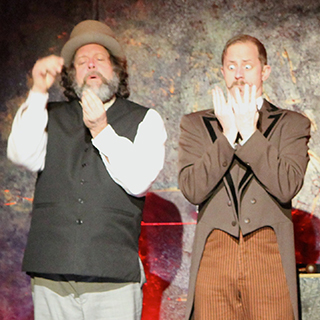 MimeShop
Central Washington University
Seattle Mime Theatre 1 - 2 February 2016
POST FACTUM 15JAN15 12:00PMThe class is evolving to the next level. Instead of theater and film appreciation, it's become a workshop to develop short work of sorts. Well done CWU! Improv: First night was all about chocolate. Trump and his mistress ended up in a chocolate factory in a vat of candy-stuff, creating the origin of the KitKat bar. Second night was really fun. The highlight was a candy-dance party in the belly of a whale. There were rotten eggs that turned my Italian accent into Scottish. Lots of lewd material, only most of which was initiated by me. At one point before the dance party I flirted with a pretty girl guest performer from the audience movement chorus, but then moved on to the even prettier geeky guy next to her. He was game and licked my face. Awesome.





Missing research from a conservative think tank leaves a trail of death. A secret agent and a university professor caught in its wake. The overthrow of the American government at stake.
This is my new full-length solo play!
First public read on Jan. 30.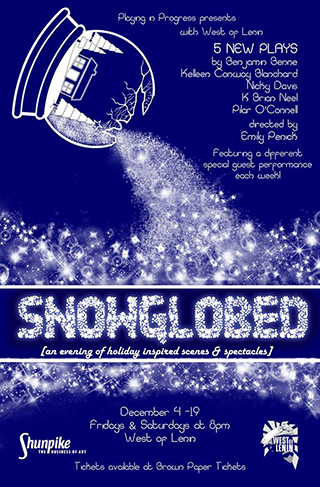 Snowglobed
Seattle
West of Lenin 4 - 19 December 2015
This is SnowGlobed's 5th year. Each year a group of writers & artists are invited to create a piece that is 'holiday inspired,' with the endeavor to get artists from different communities in order to bring together a unique range of work & patrons for the production. Over its lifetime, SnowGlobed has brought together over 75+ artists from across Seattle. This year there's quite a span centuries & styles: visiting a Christmas tree forest, a holiday infused divorce court, a depraved orphanage, a puppet show blood bath, and a very "very" White Kwanzaa. Five Brand New Holiday Inspired Plays by Benjamin Benne, Nicky Davis, Kelleen Conway Blanchard, K. Brian Neel, & Pilar O'Connell. Directed by Emily Penick, costume Design by Chelsea Cook, sound Design by Erin Bednarz.




I'm spending the Fall teaching and writing my next solo show, The God File. No performing or directing for a bit. To keep things rolling in these here interwebs here are some previously unposted pictures from 14/48 Old School last January. The piece I wrote the second night called Hi Honey, I'm home was a joy to see raised. You can read the play and other plays in the Plays section. Enjoy. On another note, this Fall has been a perfect storm of crumbled opportunities for me theatrically speaking. I'm not complaining, it's a great opportunity to write, see other's work, become a Theater Artist again instead of just a hired hand based on serendipity, not that there's anything wrong with that, and did I mention I'm a teacher? Interesting how this freelance existence bats you around like a kitten's play toy sometimes. Had three projects in the pipeline and each one went dry for unique reasons. One show: they simply decided not to cast me after all. Then after I bought tickets for a Disneyland family getaway in December, they came back with another offer which conflicted with the Disneyland family getaway. Bah. Next show I turned down because it seemed like too much time, too little money. Later I found out that there was a larger run as part of the deal, hence more money. That fact had never been made clear to me. The third? What was the third? Oh right, it was teaching. For four years I've been doing the Young Playwrights Program through ACT at Lakeside school. The best theater education program I've ever seen! This year ACT didn't have me back to Lakeside even though they asked for me. My connection to Lakeside has grown over the years; my work there has expanded and become more integrated with the theater curriculum. I've also mentored three students that would have be part of my class this year. The reason ACT told me I wasn't going back was scheduling -- another teaching artist could only make Lakeside times. ACT also said that it was not YPP policy to reserve schools for teachers, even though that seems to be the case with other teachers at other schools, and seems to be the case with me at another school which was reserved for me because it's salubrious to the program. We had a long discussion trying to understand each other's side of the story, and gosh knows the educator Lakeside got is amazing. Still, I remain a little sore on the subject. Things did turn out well for me though. ACT generously offered me the after school program, a dreamy small self-selected class. Also, NOVA is turning out to be fantastic. We were all surprised when over 25 students signed up. That's up from 6 last year! And then, at the last minute, they asked me to teach at Ballard, a class of, gulp, 38! Too many? Yes. However, they are fantastic. All well behaved, with a large percentage who actually want to be there doing playwriting. Who'd a thought? So, I'm a teacher now. For the next couple months anyway. Gives me time to finish up God File and go on a Disneyland family getaway. Did I mention that already? Well, it's true. The lesson here: I choose Disneyland over theater. Cool by me.


MimeShop
Central Washington University
Seattle Mime Theatre 5, 6 Oct. 2015
POST FACTUM 15JAN15 12:00PM Not shining my best this time around. The second night felt better. The students are always agog and amazed by the show none the less. It is amazing material with a long track record. The improvs consisted of a tomato a three-headed accented cactus and a dumb farmer or something.




Edgar Allan
Seattle
Beehive House Theater 25 September 2015
The Coldharts, creators of last year's The Legend of White Woman Creek bring their gothic musical-comedy Edgar Allan for a one-night only performance. Seattle will be the sixth stop on the 'Remarkable Tour' a 5-festival, 7-city, international tour with performances in Ithaca, Cincinnati, Minneapolis, Edmonton, Vancouver, Seattle, and Bellingham. Edgar Allan is a two-person musical created and performed by Katie Hartman (The Legend of White Woman Creek) and Nick Ryan (co-creator of 20,000 Leagues Under the Sea at Minnesota Children's Theatre Company.) It follows eleven year old Edgar Allan in his first year at Manor House School, as he seeks to gain academic ascendancy over the student body. All goes to plan until another boy named Edgar Allan arrives in class... which complicates his schemes of dominance. Edgar Allan is a dark, comedic riff on the the obsessions, the mania, and the insanity that haunted the life and work of America's first professional writer.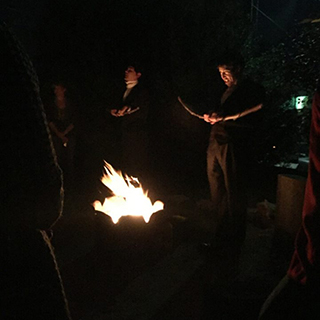 POST FACTUM 1OCT15 2PM Wow. I mean... just, wow.




HP Lovecraft: Standup Comedian
Death of Brian: Ides of Undead March
Seattle
Center House Theater 5-7 September 2015
Two horror shows with unwieldy titles, re-mounted for Seattle's long-running, gargantuan arts festival mostly known for music. There's also a massive sampling of the best visual, literary, and portable theatre arts from the PacNW.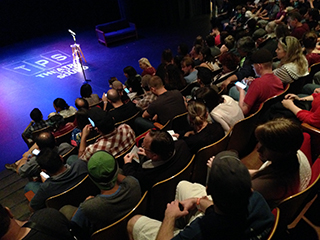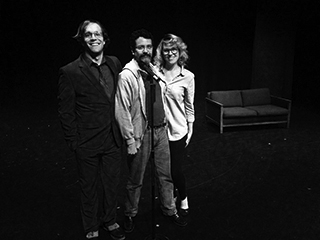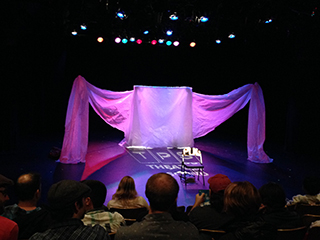 POST FACTUM 10SEP15 1PM Theater audiences are often an insular crowd. The people who love theater, love theater. Normal-joe real people tend to not see theater. Or something like that. Bumbershoot can be a wild test for us because the audiences are the normal people, the non-theater goers. They're dabbling, or stretching their art-purview a bit. Or simply getting out of the rain, taking a load off the tired festival-going legs. (We wish for rain so that people will be driven indoors; which happened this year to another show. It was about half-full until a torrential thunderstorm drove them indoors. But that show passed the test. Standing ovation! Because that's the thing: these people don't have to stay. They can get up at any time and leave. That's the festival way. They have other concerts to see or the rain stops or whatever. So, did my shows past the test? All four performances had large crowds. The last Lovecraft show filled to the gills, adding two rows on the floor in front, and it wasn't even raining! And they stayed. Oh, there were a few stragglers heading out at half-hour, probably to hit another show. Mostly they stayed and loved it. For me, the director, it's a great chance to get a litmus of normal-public reaction. Sure enough, they laughed at different spots, but most importantly, stayed attentive. What a rush. I got to see some great music and other shows as well.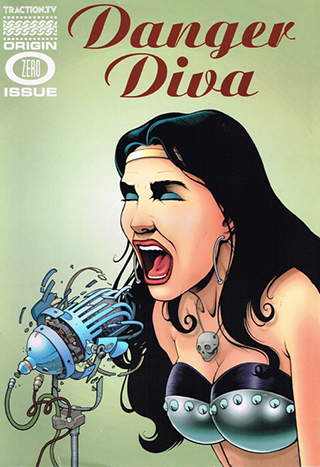 Danger Diva
Shooting in Seattle
Film August Filming
I have a juicy small role in this new science fiction musical written and directed by Robert McGinley. Looking forward to it!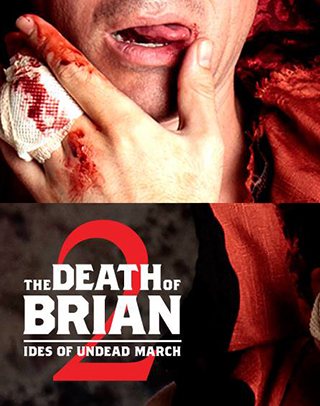 Death of Brian v.1 & v.2
Seattle
West of Lenin 26 - 28 June 2015
Written and performed by Ricky Coates and directed by me, DoB is radio drama meets physical theater. This weekend run precedes a Canadian Fringe tour. Friday night is Episode 1: A Zombie Odyssey. Saturday and Sunday are Episode 2: Ides of Undead March, a new stand-alone chapter! The zombie uprising meets Julius Caesar. Brian S. is now the Prophet of the Phoenix, spreading the Word of the Host. Unfortunately, he's inspiring more than a return to nature and harmony. "genius in a slick and muscled body." - Edmonton Journal. "Coates prowls the stage like a cross between a Balanchine dancer and a feral animal." - L'etoile Magazine. "Gut-munching master class in physical commitment." - Orlando Weekly.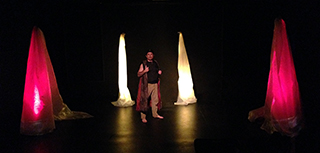 The Coffee Table, Season 2
Internet
Web Series May 3 2015
If you haven't seen Season 1, what are you waiting for? Once you do, then you can ask yourself how it is I'm in Season 2. Then you can watch Season 2 and find out what's going on.




14/48 Mixtape
Seattle
12th Avenue Arts 30 May 2015
The powers that be (Seattle theater artists en mass) have scoured the archives of 14/48 The World's Quickest Theatre Festival and selected a handful of favorite short plays to run at the sparkling new 12th Avenue Arts Center. I'm excited and honored my piece Face Program was one of the selected. The night is helmed (directed) by the dreamy Aimee Bruneau. Other plays this night by Kate Jaeger, Jennifer Jasper, Keri Healey, Erin Stewart, Holly Arsenault, and Rachel Atkins.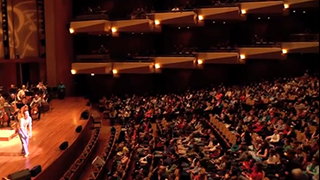 The Orchestra Rocks
Seattle
Seattle Symphony 9 - 14 May 2015
Professor Odoacre T. Thunderpupple is back by popular demand! This highly interactive school concert gets 3rd through 5th grade music classes performing with the Seattle Symphony. Last year they hired me to write and perform a theatrical arc to tie it all together and the Professor was born. This year the concert is less arc, more interactive, still an absolute blast. One of the most ingenuitive school concerts I've ever seen!


POST FACTUM 21MAY15 5PM To be honest, I was quite nervous going into performance week. The writing process for me was reverse of normal, chunking out transitions moment to moment instead of flowing out the whole show. (Lesson learned: write the big picture dream and then edit.) In the end, after all was said and done, we all seemed happy with the script. Not ecstatic, but happy. That's the state we rested in. It's not like a theater production where you have a reading or workshop to get feedback. The opening of this show would be a massive jump off a cliff. To make matters worse, the conductor rehearsal was cancelled last minute, so the timing and some of the physical bits would have to be thrown away. The next day the orchestra rehearsal had remarkably smooth moments but also moments that went horrifically awry. And then we opened. It happened all so fast, honestly, I can't even remember how that show went -- the public show, the show played to real, paid customers. I know my warm up was awesome. That seemed to be what folks talked about. I think they laughed at the instrument gags. That's the extent of what i recall. The school concerts were the real test. Day one, first show was clunky, didn't have its groove, but by the second show, we found our stride. It worked! Really really well, actually! Perhaps even better than last year. The professor was looser, poppier, goofier. Without the science exploration plot of the previous year, he could move more freely and wax back and forth with the conductor and audience. The schtick was less hysterically funny, but the show needed to crank, to run forward, which it did. And the complex participatory bits worked. Bam. Done. Whew. I feel like fifty percent of the show is "written" in those first shows on the fly. It's affirming, really. They really do have the right person doing this stuff -- in all modesty -- me! Highlights: the increasingly fun and complex interaction with the second violin chair. She was fun to push the guitar on. Oh, the moment when I made the entire string section laugh, mentioning their well developed neck muscles. Hearing how Mike, the stagehand, was a superstar with the kids. "I was out on the street and all these kids are yelling 'Hey, it's Mike!'" The fourth show, not knowing where we were at, what the heck was going on -- multiple shows back to back is a surreal experience. The top two memoris of them all: listening to two thousand students sing and play O Fortuna and In C, and being on stage right in the middle of the orchestra playing Holst's Mars! Bloody amazing.




H. P. Lovecraft: Stand Up Comedian
Seattle
Annex Theatre 28 Apr - 13 May 2015
Instead of expressing his terrifying vision of malevolent, eldritch gods via horror stories in the early twentieth century, H.P. ("Howie" to his friends) Lovecraft expresses his terrifying vision in the present day via stand-up comedy. But an ancient evil stirs beneath the sea -- can Howie pull off one last sold-out gig before the human race is destroyed?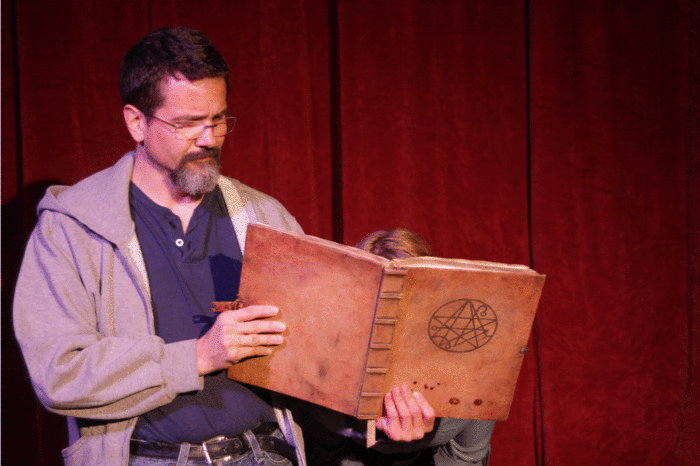 POST FACTUM 20MAY15 1PM Scotto's writing gets better every year. Even though the scope was smaller than his past few main stage shows, his writing is smoother and smart as hell. There wasn't a single misplaced or unnecessary moment; everything moved tightly, and hysterically, to fruition. But that's waxing. There are a couple concepts and conventions that are really unique to HPLC:SUC. First is the easy way it crosses the geek barrier. Hard core Lovecraftians of course have a field day with the accurate lore and complex in-jokes. What's truly amazing is there is nothing lost on the neophyte. Well, some depth lost, perhaps, but the humor and plot and world is as rich to the layperson. For real! The main element that achieves this connection is the character of Sonya. She is the everyperson, unaware and inconceiving of how anyone could dig this meaningless horror stuff -- the perfect vehicle for the uninitiated to connect with. By the time she's brainwashed by the necronomicon, so are the innocents in the audience. But the real amazing thing for me to watch night after night was the intricate reverse suspension of disbelief. It's set up in scene one that the comedy we are about to hear is not funny. Then the comedy set follows and is bloody hysterical. The set up is sweet, because it gives the audience permission not to laugh, but then we do. The clincher happens next: scene 3 begins with Sonya telling Howie that no one laughed at the routine. There's this weird ripple of perplexity that courses through the audience at this point -- "we just laughed and she's telling us we didn't." A reverse suspension of disbelief. The disbelief isn't that what wasn't funny we accepted as being funny, instead we are told not to laugh, then we do, then we're told we didn't laugh. Brilliant. I mean, the best part of the show is still the blood at the end. That's smart too. Video of the whole show is on YouTube.




Saturday Morning Cartoons
Seattle
Pocket Theatre 18 Apr - 25 May 2015
Short plays inspired by 'Toons, written by playwrights and their offspring. Rowan and I have a piece called Population 51. Other plays by the Pruzans, the Sterne/Dices, the Jorgensens, the Rawleys, and the Notis/Lindles. Hysterical Saturday morning fare! Sells out way in advance.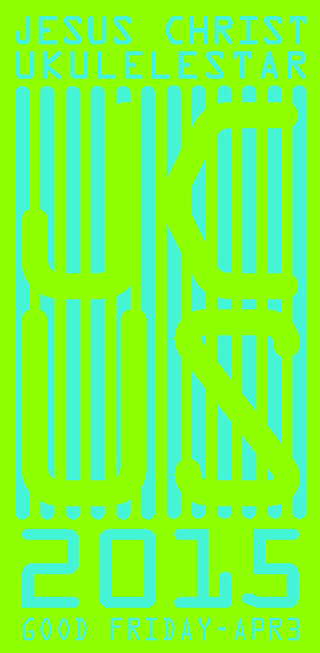 Jesus Christ UkuleleStar
Seattle
Undisclosed Location 3 Apr 2015
S.O.S.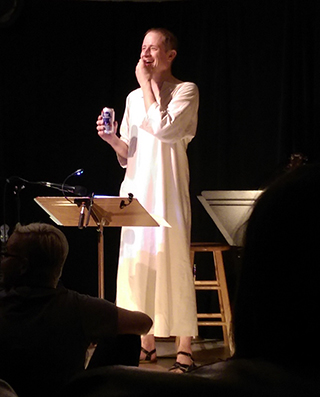 Young Playwrights Festival
Seattle
ACT Theatre 5 - 7 Mar 2015
Directing a somewhat profound piece about two gravediggers who uncover the time capsule of a couple from 1973 called Buried, by John Wojciehowski from Lakeside School. John was also my student this last year. I think ACT saw how up my alley this play is. Cast are Erick Ray Anderson and John Pyburn.


The Death of Brian: A Zombie Odyssey
The Death of Brian: Ides of Undead March
Seattle
Radial Theater 19 - 28 Feb 2015
Part one has toured all over the continent to critical praise. The throngs of living and unliving-living require part two. See them both back to back. I've directed these solo pieces by and starring Ricky Coates. They are sort of like one man interacting with horror radio soundscape. "Ides" is the Empire Strikes Back to the Star Wars that was Odyssey! Yes, it's bloody epically AWESOME!




14/48 Old School
Seattle
Cornish Playhouse 27 - 28 Feb 2015
I'll be writing with the other old geezers.


POST FACTUM 080315 11AM Friday night's theme was Rotten to the Core. I drew the 4-spot with three men, two women. I had two ideas I liked equally. I started writing The Autopsy, about the dissection of a serial killer, where the elements of his personality rise up out of the cadaver. Finished around 1:00, so I figured I'd start the other piece and if in an hour it wasn't flowing, I'd rest with the finished work. Next I looked up it was 5 am and The Alpha and the Omega was done. I joked that I was pulling a Brendan Healy since he often shows up with two plays. As he does, I let the director, Rhonda J. Soikowski, decide. She chose the latter. Kerry and the cast decided to stage the 50's serial sci-fi in a static, stoic, slo-mo style. I'd envisioned it more loose and casual, with free movement about the stage. The next night the theme was The Moment of Truth. I wrote one play, but keeping with quantity over quality, gave it three different endings. Hi Honey I'm Home was much more in the style of 14/48, simple concept, lots of room for the cast to play. Still in the 50s style, but this time in the Dick Van Dyke mode, the director, Kerry Christianson, was thrilled with the piece, and the cast went to town. Very satisfying. Both nights had phenomenal casts. I hope they had great days.




Kook
Seattle
Radial Theater 30 Jan - 7 Feb 2015
My 7th solo show is a stream of consciousness romp comprised of entwined looping scenes:

KOOK: The Possible Lives of Jarvis Meatshed. A new loopy comedy from the creator of Vaud Rats.

Jarvis is a kook. An average bald guy striving to live the good life. Problem is, he doesn't really know what that means. The more he reflects on his past and imagines the possibilities of the future, the more he finds his world looping in on itself in bumbling and tragic ways. His own imagination becomes his own worst enemy.

Made up of scenes that swirl around and wrap into each other, Kook is madcap comedy meets conceptual theatre -- Alice in Wonderland meets Franz Kafka. A stream of consciousness domination of a most diabolic psyche!
MID FACTUM 31JAN15 1PM Last night something happened that has never happened to me in 25 years doing theater: I cancelled a show. Opening night, to boot. To say it was due to illness doesn't give proper poetic justice. I basically had a mini stroke last night, at least that's what the doctor says. That sounds horrible and I confess is an exaggeration. I had a migraine. I need to exaggerate you see because most people have two reactions when you say migraine. If they have never had one, they look at you like you're making a big deal out of nothing -- clearly there's nothing wrong with you, you have a bad headache. What a wuss. The second reaction you get is, "Oh, I get those all the time. A bad headache." Uh, no. Now, there is a tiny percentage who have experienced the horror. There are many variations on the theme. For me, what happened last night was this: I lost the ability to speak or understand language for two hours. It was gibberish. But that's just the third stage. First stage is loosing parts of my vision, as if big circles of the world are absent. Next, a bright jagged lightening bolt strikes across my field of vision and hovers there, vibrating for about half an hour. Then I loose the ability to speak or read or comprehend. At this point if I verbalize it sounds like speaking in tongues. When I look at english words, like on signs -- "Play in Progress" -- I can't for the life of me make out the meaning. It's like looking at kanji. Then comes the headache, which is... painful. But the language thing is the surreal, frightening kicker. There's no work around with that. No performing a show with that. I've only had about five of these, once every year or two. Mathematically speaking that's about a one in 700 chance that it would strike the night of opening of my new solo show! (I have meds, I took them, they helped with the pain afterword.) Thanks to all the caring friends who rose to support me. Your concern and sympathy was inspiring and humbling. I truly belong to a marvelous community here in Seattle. Footnote: there's this little beauty at the end of the torture. For days after everything is vivid and bright, all my senses are so alive and super. Tastes and smells and colors like never before! There's residual pain too, but it's almost worth it for this ultra-alive. That's what it will be like for you when you see Kook next weekend!

MimeShop
Central Washington University
Seattle Mime Theatre 12, 13 Jan 2015
POST FACTUM 15JAN15 12:00PMTried my fingers at the typewriter gag, an homage to Jerry Lewis. Went pretty well, but it needs context. In the improvs I was a Kim Kardashian Moose and a Scottish Stripper in Compton.